Welcome to Gamebuilders...!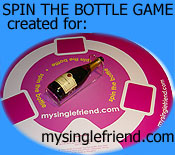 Gamebuilders is a division of Mark SG Enterprises Limited. We are a leading design and manufacturing consultancy in the leisure industry with sales and marketing office headquarters in Surrey, UK.
We hold a rather unique position in the market as realised by many of our clients. For over 10 years, we have been trading under the name 'Gamebuilders' - a concept to delivered service for innovating interactive games and mechanics mostly used for brand promotions, exhibitions, coprporate entertainment, field marketing and experiential activities. You will find our knowledge and experience in this sector unsurpassed.
In addition, we have won awards for Point of Sale and Special Effects for retail display.
Please take time going through our web pages and contact us no matter what your requirement. In most cases, we build our products to order and conceptualise against your initial brief. Please use the form or call us to start the process!