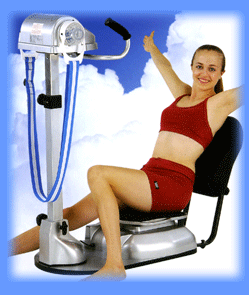 "Discover a complimentary treatment that simply has to be experienced to be fully appreciated".
Zhendong is a multi-functional physical training device that can be used by persons of any age to promote wellness, health and vitality.
It requires no energy input from the user – simply allow the vibration system to work your entire body and feel the benefit immediately.
Zhendong comes in 2 formats, Master System or Compact. And with the Compact system available at just UK£425.00 + VAT it offers real value for money.
Zhendong was conceived by the acclaimed Chinese Qigong master Dr C Y Chen, and was the outcome of many years' research into the effect of vibration and stimulation of the human body's key reflex points. The objective being to create a therapeutic device that acts preventatively on the body's natural degenerative processes and invigorates micro circulation of both blood and lymph. In addition, the operational frequencies have been carefully evaluated to boost vitality by catalyzing the body's natural flow.
Although other vibration training devices exist in the market and are used extensively for sports training, Zhendong is unique in a number of ways.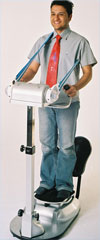 • Firstly the centripetal rotational massage is the key to the treatment's effectiveness. A right-hand imploding spin is the basis of Qi and focuses energy to the centre. Such an imploding force tightens, strengthens and shapes naturally. Healthy blood flow will always centrifuge to the right. Unhealthy blood flow rotates to the left.
• The machine offers options for two spin speeds, 13htz for optimum sedative effect and 30htz for stimulation treatments giving the user a dual purpose device. These frequencies are the result of extensive research and indicate an optimum response. Studies conducted in Germany by Doctors Nazarov, Hollmann, Randall and Trogish identified that vibrations in excess of 30htz had little or no effect on all but the most super-fit athletes. Their research identified optimum general frequencies and these we have employed in Zhendong.
• Zhendong Master has the ability to work the whole body. In addition to the footplate, the secondary motor running at the same frequencies can be used directly or with the use of a belt to focus vibrations on almost any part of the anatomy. Our comprehensive instruction manual will guide you on treating everything from a sore back to tennis elbow.
• This machine has been authenticated and certified as a medical device. It was the first of only 2 such systems to attain this standard and as such, has been endorsed by allopathic medical practitioners who have studied and quantified results of treatment. This is no mean feat as the requirements dictated to achieve class IIA medical approval are significant.
• Zhendong is NOT just another vibration plate. Our system targets your "qi receptors" or reflex zones. Just take a look at the ergonomic footpad we designed. Zhendong is the only system we are aware of which is to be used without footwear unlike most sports trainers currently available. It can treat ailments by focusing massage vibrations on reflexology points. Our machines are supplied with an extensive reflexology reference manual to assist in targeted self-treatment. The document covers a huge range of conditions and how Zhendong can be used as part of a complete health improvement plan.
• Zhendong Compact weighs in at just 20Kgs making it very portable for traveling therapists and massage practitioners. At 42kgs, the Zhendong Master is designed for permanent stationing but can still be transported with relative ease. Zhendong also takes up a small floor space'footprint' of just 750 x 475mm allowing it to fit in the most confined of spaces. In addition, both units are part-collapsible facilitating easy transportation or packing away when not required.
• Finally, having developed this technology, we went to work to bring about high-quality manufacture at an affordable price. After extensive investment in production setup and monitoring, we are able to bring Zhendong to you at a truly outstanding price. In many cases, our product is over 300% cheaper than other comparative devices currently available. Out policy has always been to bring Zhendong within the reach of people in all walks of life.
Zhendong offers help for all manner of conditions and has been very successfully employed as a plug-in therapy for many health practioners. Our primary objective is to expand the awareness of the system and this will be our immediate focus. Expect to see features in the trade press shortly.
The following list covers just some of the benefits Zhendong offers:
| | | | | |
| --- | --- | --- | --- | --- |
| General Massage | Toxin Extraction | Weight Reduction | Cellulite Eradication | Pain Relief |
| Improved Blood Flow | Anti-Aging | Hand-Focused Reflexology | Feet-Focused Reflexology | Muscle Workout |
| RSI relief | Energy Boost | Bio Magnetic Order | Immunity Strengthening | Tension / Stress Relief |
| Calorie Consumption | Reduced Blood Pressure | Headache And Migraine Alleviation | Serotonin Production | Stimulated Growth Hormone |
| Bone Density Increase | Metabolic rate Increase | Improved skin  complexion | Body Sculpture | Insomnia |
Significant business opportunities exist and Magtronix is actively seeking UK regional and international agents for this device and offering generous commissions. If your profession covers any of the following areas, then we would like to hear from you.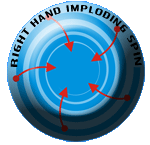 • Spa Health
• Complimentary Health Practices
• Homeopathy
• Beauty Salons & Consultants
• Physiotherapy Studios
• Reflexology
• Sports Training and Sports Injury Clinics
• Chiropractors
• Osteopathy
• Shiatsu Practitioners
CLICK HERE TO LEARN MORE ABOUT ZHENDONG FOR: